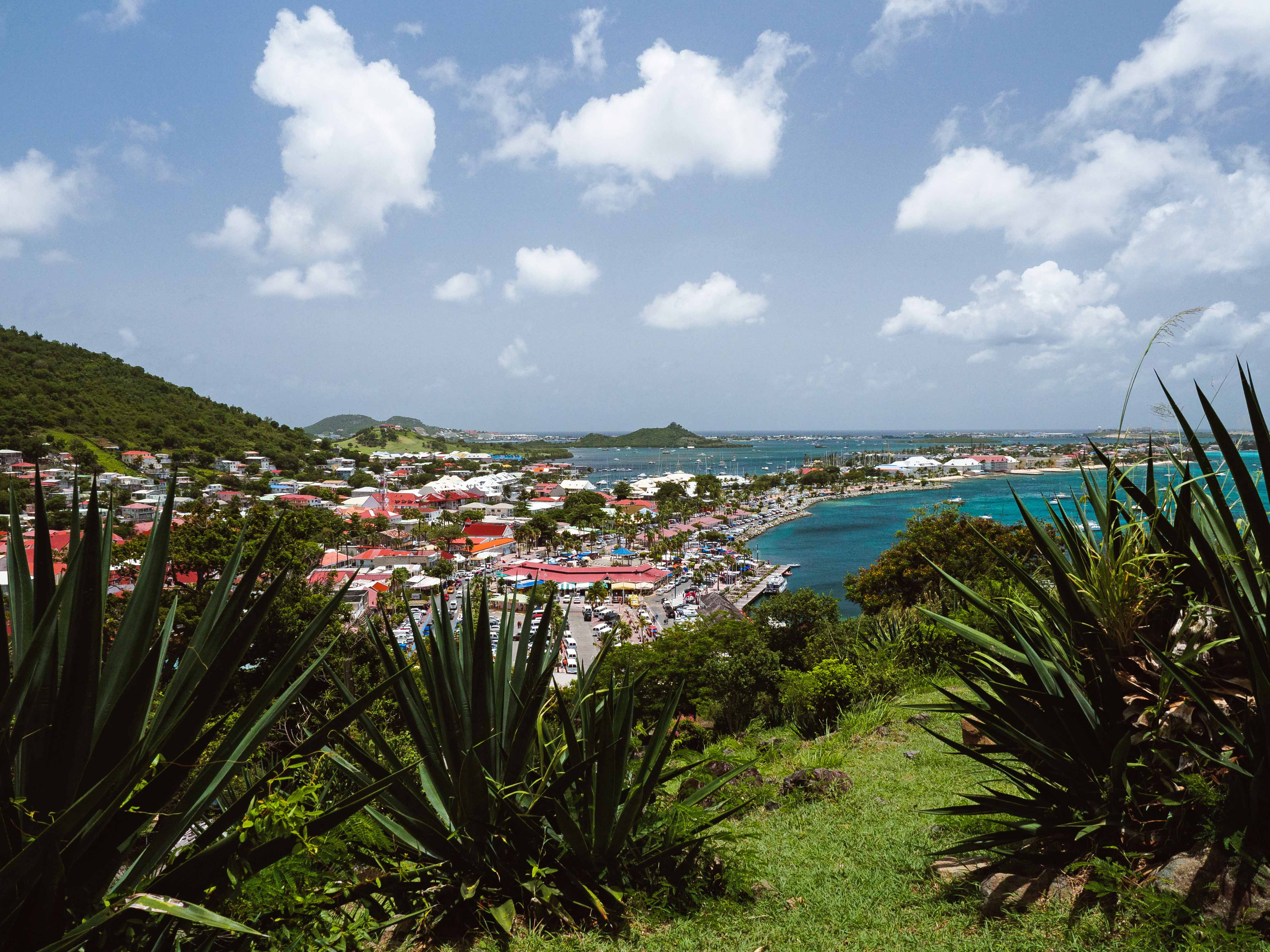 İkinci Baharda Karayipler Gemi Turu
Karayipler Gemi Turu Deneyimi
Emeklilik, sorumlulukların büyük bir kısmını geride bıraktığınız, yılların yorgunluğunu atmak için keyifli tatillere çıkabildiğiniz bir dönem. Hal böyle olunca artık tatil anlayışınız da değişmeye başlıyor. Daha önce görmediğiniz uzak yerlere seyahat etmek istiyorsunuz. Karayipler ise bunun için biçilmiş kaftan adeta. Tabii çıktığınız tatilin konforlu olması, sizi fazla yormaması da en büyük kriterlerinizden. Huzurlu, bol dinlenmeli bir tatil her şeye bedel. İnsan ikinci baharını yaşarken işte bunlara dikkat ediyor.
Konfor ve Ayrıcalıklar Dolu Bir Tatil
Biz de bu kriterlere en uygun tatilin cruise tatili olduğuna karar verdik. Aklımıza ilk gelen curise şirketi ise tabii ki Royal Caribbean oldu. Daha önce bu yolculuğa çıkmış dostlarımızdan dinlediğimiz keyifli anılar bu kararı vermemizde en büyük etken oldu. Valiz toplama derdinin çok olduğu, ülkeden ülkeye gezilen turlarda havaalanlarında, gümrüklerde beklerken vakit kaybının yaşanmadığı bir tatil cruise turlarında mümkün. Yüzen bir tatil köyünde, dostlarla keyifli vakit geçirmek, cruise gemisinin konforunda doyasıya dinlenmek insanı adeta yeniliyor. Tabii bir de geminiz Karayipler gibi her insanın hayallerini süsleyen bir cennet parçasına doğru yola çıkınca keyif de keşfetmenin heyecanı da ikiye katlanıyor.

Tatil Programımız
Beş yıldızlı, baştan aşağı konfor ve lüksle donatılmış Allure of the Seas gemisine ayak basmadan önce İstanbul Atatürk Havalimanı'nda buluşuyoruz. Daha sonra, THY'nin TK 77 sefer sayılı uçuşu ile Miami'ye hareket ediyoruz. Uçak yolculuğumuz da bittiğinde önce bir gün konaklayacağımız otelimize gidiyoruz. Ertesi gün ise artık gemimize transfer vakti gelmiş oluyor.
Allure of the Seas'de Neler Var?
Cruise yolculuğumuzun ilk günleri denizde geçiyor. Karayipler'in sürekli değişen muhteşem manzarası ve gemimizdeki aktivite seçeneklerinin zenginliği ile aradığımız tatilin bu olduğunu anlıyoruz. Sauna ve havuz sefalarından sonra dostlarımızla katıldığımız akşam yemekleri keyfimize keyif katıyor. Dünyaca ünlü şeflerimizin özel tarifleri ile lezzet dolu bir dünyada yolculuk ediyoruz.

Allure Of The Seas'i kısaca tanıtmak gerekirse; boyu 362, eni 63 ve deniz seviyesinden yüksekliği 64 metre ve tam 17 katlı. 17. kat private olduğu için asansörle çıksanız da kata giriş yapamıyorsunuz. Allure of the Seas adeta yüzen bir tatil köyü.  6000 yolcu kapasiteli, çalışan mürettebat sayısı ise 2400. Yani toplam 8700 kişi barındırabiliyor bünyesinde. Bu kalabalık gözünüzü korkutmasın çünkü Allure of the Seas gerçekten çok büyük bir gemi.
Central Park
Bizim için gemideki en şaşırtıcı şeylerden biri 8. Katta bulunan "Central Park" oldu. Gökyüzü manzaralı, tamamen canlı bitkilerden oluşan, cıvıl cıvıl kuş seslerinin olduğu bir gerçek bir park. Huzurlu, yeşillikler içinde bir alan. Central Park'ın çevresi ise kafe, restoran ve barlarla dolu. "Vintages", "Giovanni's Table","Chop's Grill Steak House" ve "150" bunlardan birkaçı.

5. katta Royal Promenade adı verilen kısımda cafeler, mağazalar, barlar yani ihtiyacınız olan her şeyi temin edebileceğiniz dükkanlar mevcut. Burada en çok dikkat çeken yer Starbucks. Cafe Promenade'de ayrıca atıştırmalık, çay kahve vs. temin edebileceğiniz bir kafe. Bu 2 kafe ücretsiz ve gece geç saatlere kadar açık ve açılış-kapanış saatleri hakkında bilgiler günlük gazetede mevcut. Bu kattaki diğer mekanlar ise "Bolereos Disco", "Bow&Stern Pub", "Champagne and Martini Bar", "Schooner" Bar ve Karaoke Bar olan "On Air". Bu katta ayrıca dünyaca ünlü markaların mağazaları bulunuyor.

​Sıra geldi bir başka eğlence merkezine; Boardwalk. Buranın sonunda 600 kişi kapasiteli Aquatheater yer alıyor ve muhteşem OceanAria showunu bu kısımda izleyebiliyorsunuz. Ocean Aria izleyebileceğiniz en kaliteli, en etkileyici showlardan biri.
Karayipler Mucizesi
Tatilimizin dördüncü günü gemimiz Saint Martin'e yanaşıyor. Saint Martin, Karayip Denizi'nin kuzey-doğusunda yer alan tropik bir cennet. Saint Martin'in Hollanda ve Fransa yönetimlerinde olması adanın yerli halkının kültürü ile birleştiği için ada rengarenk bir görünüme sahip. Saint Martin'de yaptığımız keşif turundan keyifli anılarla ayrılıyoruz. Tatilimizin beşinci günü ise Porto Riko'nun başkenti San Juan'da geçiyor. Karayipler'in muhteşem iklimi, masmavi denizi, uçsuz bucaksız bembeyaz kumsalları ve eşsiz doğa harikaları insanı adeta büyülüyor.

Altıncı günümüz ise yine bir Karayipler efsanesi olan Haiti'de geçiyor. Filmlere, kitaplara konu olmuş Haiti'de unutulmaz bir gün geçiriyor, dostlarımıza unutamayacağımız anılar biriktiriyoruz.

Tatilimizin yedinci günü ise yine gemimizde geçiyor. Miami-Florida'ya dönüş yolunda yine Allure of the Seas'in bütün olanaklarından yararlanıyoruz. Restoranlardan sinemalara, akşam eğlencelerinden çeşit çeşit aktiviteye kadar hem eğlenerek hem de dinlenerek güzel bir gün geçiriyoruz. Okyanusta günün her saati değişen renklerle birlikte manzaranın tadını çıkarıyoruz. Gemimizin seyir teraslarından gün batımına okyanusta şahit olmak unutulmaz bir deneyim.
Yeni Bir Cruise Tatiline Hazırız
Gemimiz ilk durağımız Miami'ye geri dönerken bu büyüleyici şehirde de biraz vakit geçirmeye zamanımız oluyor. Yarım günlük Miami şehir turumuzu da yaptıktan sonra uçağımızın kalkışını beklerken Türkiye'ye her anı aklımızda kalan muhteşem bir tatille birlikte dönüyoruz. Royal Caribbean ile cruise turuna çıkıp Karayipler'i keşfetme kararı aldığımız için de eve keyifle dönüyoruz. İlk fırsatta Royal Caribbean ile farklı bir rotaya seyahat etme fikrini ise daha uçağımız İstanbul'a inmeden almış oluyoruz.
Karayipler Turlarını incelemek için hemen tıklayabilirsiniz.